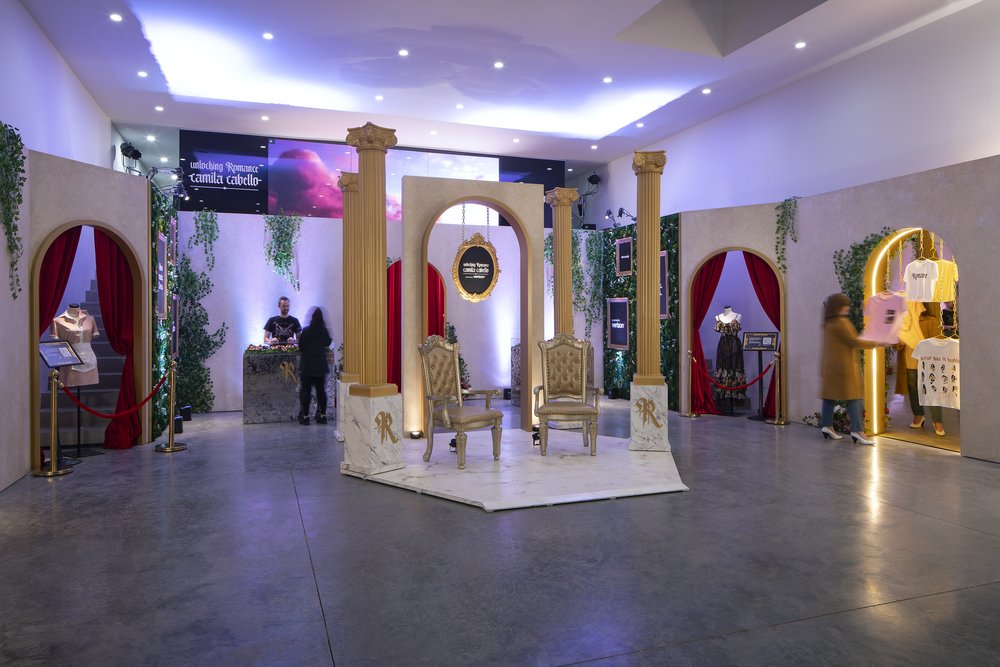 Unlocking Romance Camila Cabello by Verizon
Los Anegles, CA.
2019
—
Wayfinding, Environmnetal Graphics, UX UI, 3D, Print, Digital, and Experience.
—
Ric Edwards
Stephen Bashore

Verizon Media organized an immersive experience called "Unlocking Romance," which consisted of a pop-up shop and interactive installations to engage fans with Camila Cabello's new album. The pop-up shop showcased exclusive merchandise and offered a multi-sensory experience related to the album's themes. VerizonUp members had the opportunity to participate in a live-streamed Q&A session with Camila and had a chance to meet her in person. Additionally, lucky members were surprised with tickets to Camila Cabello's performance at iHeartRadio's Jingle Ball and a meet & greet with the artist. An ice cream truck with customized elements from Camila's album was also part of the pop-up experience, attracting attention and encouraging social media sharing. Finally, an interactive installation inspired by Camila's song lyrics was set up at iHeartRadio's Jingle Ball event, where additional surprises awaited VerizonUp members.